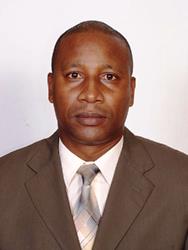 I wish to warmly welcome you to the Department of Kiswahili of the University of Nairobi. Kiswahili Department offers programmes at both undergraduate and postgraduate levels. The Undergraduate level programmes which have to be combined with programmes in other departments of the Faculty of Arts lead to a Bachelor of Arts Degree.  Besides the Bachelor of Arts Programmes, The Department of Kiswahili also offers Masters of Arts Programmes and a Doctor of Philosophy programmes.  Two areas of study are the focus of the Department of Kiswahili viz linguistics and literature. Levels of linguistics like phonology, morphology, syntax, semantics, pragmatics, applied linguistics, psycho-linguistics are taught and form a basis for mainstream research. On the other hand areas like Poetry, Drama, Novel, Oral literature, Short story and Narrative Essay form the core of research in Kiswahili literature.
The Department of Kiswahili has developed programmes that are responding to market needs and are in tandem with modern research in linguistics and literature. 
The Department of Kiswahili boasts of a rich presence of exemplary Kiswahili writers in the East African region.  The writers who are also renown scholars write works of fiction and academic works borne out of research.  The department aims at lighting up the East African region with the various works produced by its writers.  This is certainly a Department of choice for all.
KARIBUNI NYOTE